ADAMS BEVERAGES TO BRING WORLD-RENOWNED BUDWEISER CLYDESDALES TO TUSCALOOSA, ALABAMA, DEC. 7-10, 2022, TO BENEFIT THE SALVATION ARMY
Tuscaloosa beverage distributor, Adams Beverages, is pleased to present the world-famous Budweiser Clydesdales, the symbol of quality and tradition for Anheuser-Busch since 1933. The Clydesdales are scheduled to make several appearances in the area on December 7th-10th, 2022, to benefit the Salvation Army. Events planned for the Clydesdale tour include: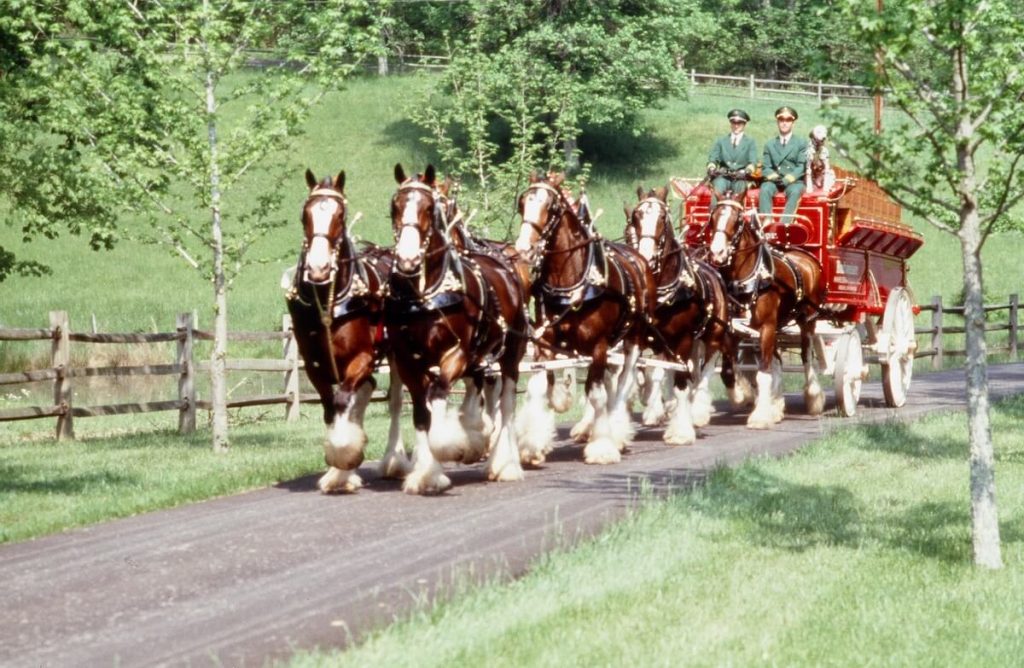 Winn Dixie showing (10 McFarland Blvd) on Dec. 7th from 3:00-5:00 PM
Piggly Wiggly showing (641 Bear Creek Rd.) on Dec. 8th from 4:00-6:00 PM
First Responders luncheon at Druid City Social (301 Greensboro Ave) on Dec. 9th from 1:00-3:00 PM
Downtown Tuscaloosa Christmas Parade to benefit the Salvation Army on Dec. 10th from 2:00-4:00 PM
Adams Beverages is a beverage distribution company proudly servicing 38 counties in Alabama and 28 counties in North Carolina. Adams distributes an award-winning lineup of beer, wine, and non-alcoholic products, including Anheuser-Busch brews. Family-owned and operated since 1937, Adams is passionate about beverages and is committed to maintaining the highest standards possible. This is evident in their partnership with the Budweiser Clydesdales, as they are a symbol of optimism and prosperity.
The Clydesdales' appearance in Tuscaloosa is one of the hundreds made annually by the traveling hitches. Canadians of Scottish descent brought the first Clydesdales to America in the mid-1800s. Today, giant draft horses are used primarily for breeding and show. To begin their Tuscaloosa tour, they will arrive at the Winn Dixie at 10 McFarland Blvd on Dec. 7th and the Piggly Wiggly at 641 Bear Creek Rd. on Dec. 8th from 4-6 PM, both proud partners of Anheuser-Busch products. The giant horses and their iconic beer wagon will be present for a trot and photo opportunities for attendees. Walking into the all Piggly Wiggly's and Winn Dixie's in Tuscaloosa, you will see a giant Budweiser display with a box to donate any canned food to the Salvation Army for anyone who is feeling generous this Christmas season.
The tradition of the Clydesdales will be on full display on Friday, Dec. 9th, for a First Responders lunch at Druid City Social on 301 Greensboro Ave from 1-3 PM. Adams Beverages is proud to serve those who serve, as the Clydesdales trot for Police, Fire, EMTs, etc., as a thank you to the people who lay their lives on the line for us every day. Folds of Honor Alabama will provide lunch for these first responders, and Adams Beverages will offer day-fresh Budweiser. Since its inception in 2007, Folds of Honor has awarded nearly 44,000 scholarships totaling almost $200 million to the spouses and children of America's fallen and disabled service members. And now, in our biggest announcement yet, we are expanding the Folds of Honor mission to incorporate America's first responders, including police, firefighters, EMTs, and paramedics. This move reflects our purpose to meet sacrifice with hope and show first responders and their families that they are not alone. Nearly 2 million first responders in the United States respond to approximately 240 million calls made each year. Every time they respond to one of these calls, they put their life on the line. In 2021 alone, 135 firefighters perished while on duty in the U.S. Appreciation for U.S. military service members and First Responders is the most unifying position held by Americans. On this we agree: those who protect our freedom and our families deserve our unwavering support.
To end their Tuscaloosa Tour, the Clydesdales and their red, white, and gold beer wagon will walk in a Downtown Tuscaloosa Christmas Parade on Saturday, Dec. 10th, 2022. The parade will start at 2 PM at Government Plaza, on 6th Street, in front of the courthouse. The Clydesdales will carry Budweiser on their hitch to deliver to bars and restaurants, and attendees can witness the magic of the Clydesdales.  The Clydesdales will trot from Government Plaza, down 21st Ave to 7th Street, stopping at Innisfree, then continue down University, turning at 22nd Ave down to 4th Street, turning down 23rd Ave to 6th Street to return to the Courthouse. There will be a short photo opportunity with the Clydesdales in front of the Tinsel Trail, helping attendees get into the holiday spirit. The Salvation Army's Director will ride in the Clydesdales' drawn hitch. The Salvation Army started in 1852 as the "volunteer army," helping the poor, the homeless, the hungry, and the destitute. Today, The Salvation Army is active in virtually every corner of the world and serves over 100 countries, helping those in need.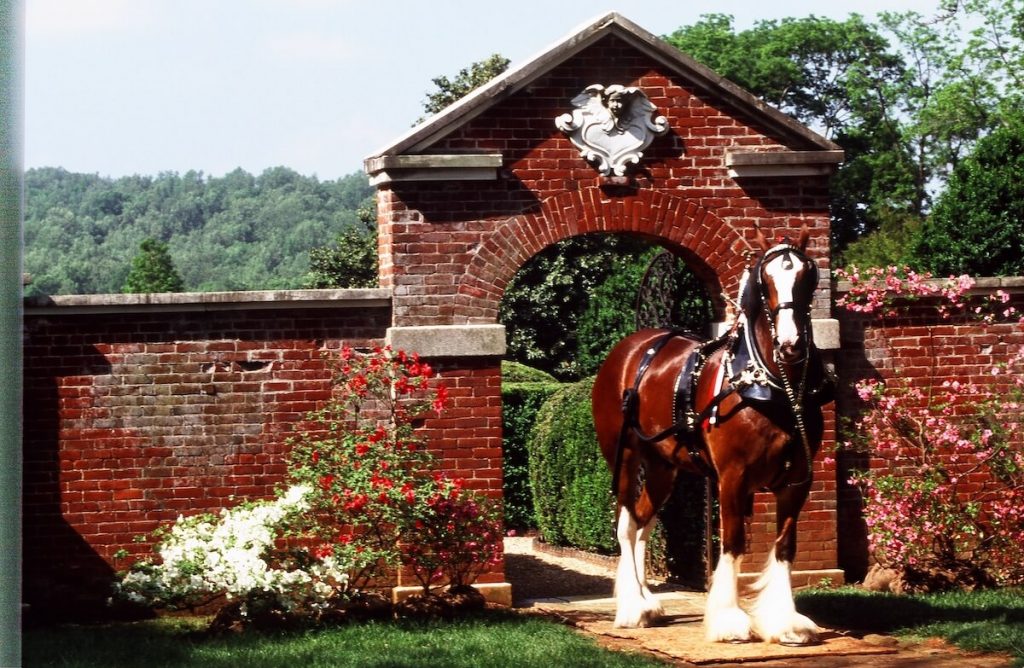 The Budweiser Clydesdales have been the symbol of Anheuser-Busch for more than 75 years. They were formally introduced on April 7, 1933, to celebrate the repeal of Prohibition. August A. Busch Jr. and Adolphus Busch III presented a hitch of horses to their father to celebrate the day. To their father's delight, the hitch thundered down Pestalozzi Street carrying the first case of post-Prohibition beer from the Anheuser-Busch brewery in St. Louis, Mo.
Performance days for a Budweiser Clydesdale are a combination of excitement and perfection. While the horses are groomed daily, special attention is given to their appearance on performance days. The expert groomers who travel with the horses spend approximately five hours washing and grooming the horses, polishing the harness, braiding red and white ribbons into the manes, and inserting red and white bows into the tails. The Clydesdales travel in a style befitting a king. To provide rest for each of the eight "first-string" horses, the Clydesdale hitch teams always travel with a total of 10. The traveling caravan includes three 50-foot tractor-trailers custom-built for the horses with rubber flooring, air suspension, and vent fans to ease the rigors of hours on the road. Two tractor-trailers carry the Clydesdales, and a third carries everything else, including the iconic beer wagon and a complete set of handcrafted, patent leather and solid brass harnesses.