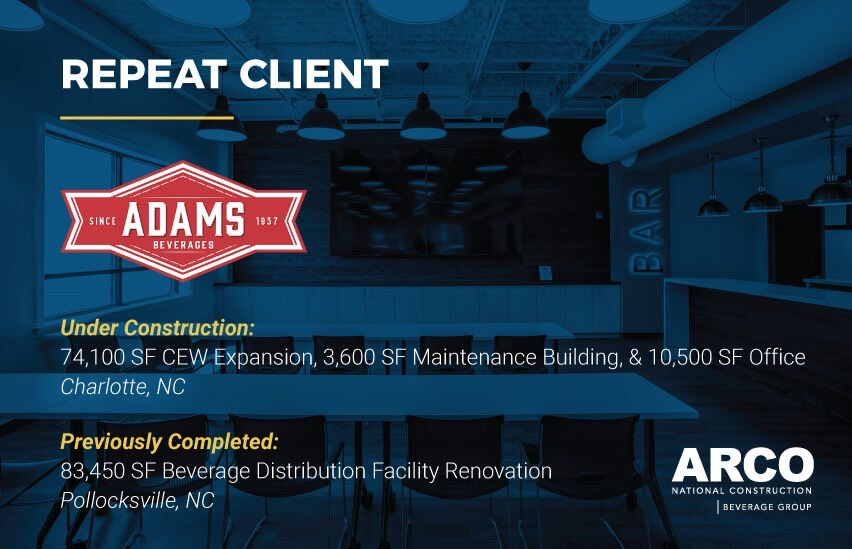 We Are Growing Our Charlotte Location!
The expansion of our Charlotte, NC warehouse and corporate office began earlier this year when we officially broke ground. After successfully completing the renovation on the Adams Beverages Pollocksville Distribution Facility, we were excited to be able to continue our relationship with ARCO National Construction, choosing them to lead the expansion efforts. The construction project features a temperature controlled warehouse expansion of over 74k square feet, 3.6k sq. ft. maintenance building, and 10.5k sq. ft. office.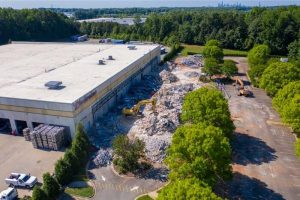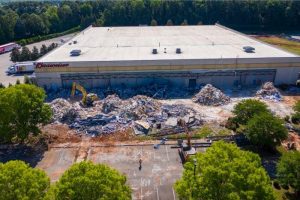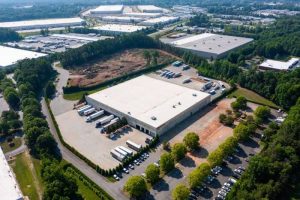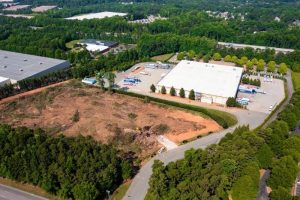 Be sure to check back for updates as we continue to make progress on this exciting expansion.